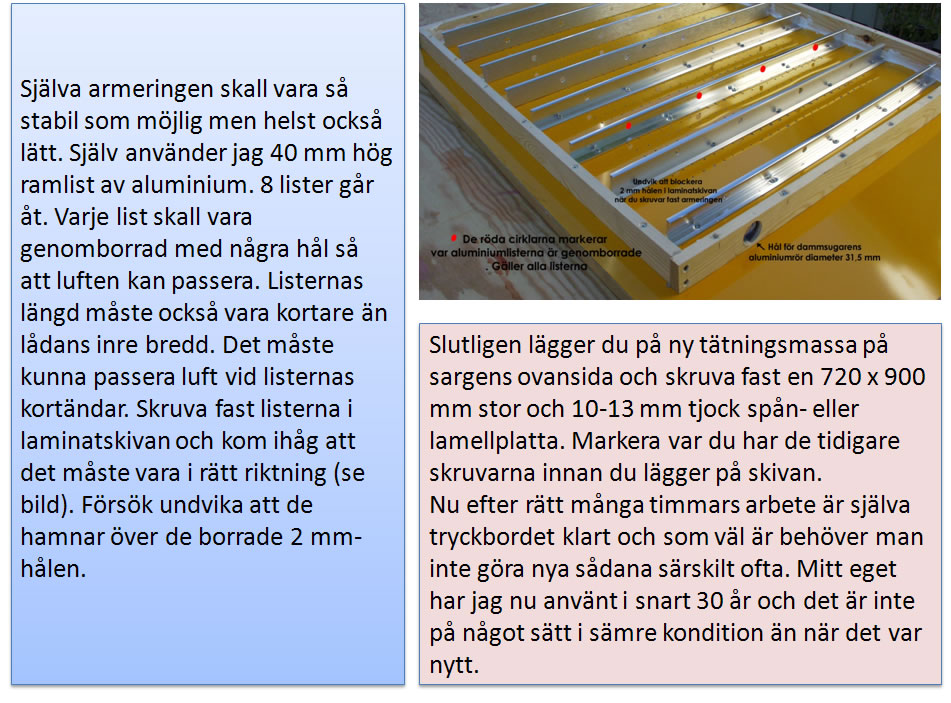 The reinforcement should be as stable as possible, but preferably also easy. I use 40 mm high frame rail of aluminum. 8 strips is spent. Each list shall be pierced with a few holes to allow air to pass through. List The length must also be shorter than the box interior width. Must be able to pass air by edging the short ends. Screw the strips in laminate sheet and remember that it must be in the correct direction (see figure). Try to prevent them from falling over the drilled 2mm holes.
Finally, apply the new sealant to the rim top and screw down a 720 x 900 mm high and 10-13 mm thick chipboard or lamella plate. Mark where you've previously screws before you put on the disc.
Now after quite a few hours of work is very clear and the printing table as well is no need to make new ones very often. My own, I have now been using for almost 30 years and there is no way in worse condition than when it was new.